FREISING, THE OLDEST CITY OF UPPER BAVARIA – SUGGESTIONS FOR EX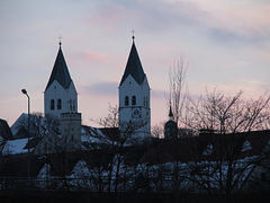 Freising is an insiders' tip. With the age of 1300 years Freising is not only older than Munich, but also the oldest city between Bolzano and Regensburg. The first sign of settlement in this region even refer to the Neolithic period. The original name of Freising, "Frisinga", supposedly derives from the Celtic name "Frigis".
Freising first evolves from a Duke Palatine to a "Spiritual City", and became one of the four diocesan towns of Bavaria besides Regensburg, Passau and Salzburg and rose to an independent prince-bishopric. Only in the course of secularization in the years of 1802/1803 it became integrated in the Electorate of Bavaria and the bishop's see was transferred to Munich. After many changes the crest of Freising was finally defined in 1819 and includes the well known bear from the "Korbinianslegende".
Thanks to its turbulent history Freising offers a great wealth of attractions and cultural treasures. Some of them we would like to introduce here.
Attractions
Cathedral St. Maria and St. Korbinian
The centrally located cathedral of Freising was built in the 12th century and shows among other aspects, Romanesque and Gothic elements. Of big importance in art history are among others, the Romanesque crypt hall and the high altar, with its copy of a picture of the great painter Peter Paul Rubens. The original stands since 1804 in the "Alte Pinakothek" in Munich.
Marian column
The Marian column at the Marian square in Freising was donated 1674 by the bishop Albrecht Sigismund. Supposedly this column was modeled on the Marian column in Munich, which was built in 1637 in gratitude for recovering from Swedish invasion in 1632 and the overcome of the plague in 1634.
Cathedral Museum
The Diocesan Museum of Christian Art of the Archdiocese of Munich and Freising is one of the biggest ecclesiastical museums of the world. The collection represents the time from the Romanesque to Rococo with art works of Erasmus Grasser, Lucas Cranach and Johann Baptist Straub.
Directions
You can easily reach Freising by the S-Bahn line S1 direction Freising/Airport. As the train is separated in Neufahrn, please ensure that you are in the right part of the train to Freising (usually the front part of the train). The journey from the Marian square takes only 45 minutes. You can reach the Marian colum and the cathedral of Freising with the Cathedral Museum within 10-15 minutes walking distance from the train station (about 900m).