HEARTY BAVARIAN OX DELICACIES AT AYINGERS INN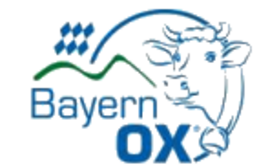 When the cold season begins, the Inn offers the perfect condition for a relaxing afternoon or evening in a traditional setting. In the heart of Munich's old town you can relax and enjoy authentic, regional cuisine. Offerings range from original Munich white sausages to roast pork or freshly caught fish from the local lakes. As a special highlight, the Ayinger am Platzl offers delicacies of Bavarian Beef, such as the delicate 'Tellerfleisch', boiled breast of beef with fresh horseradish and homemade potato salad.
The dishes have been awarded the "Bavaria Ox" which guarantees beef sourced from local farms in the area. On 23 October 2012 farmers, Munich publicans and connoisseurs gathered for the introduction of this label and formed a cooperative to promote regional beef marketing. One of the prerequisites for the Bavarian Ox-meat is the "GQ – tested qualityBavaria" and the use of soy-free feed grist. In addition, the cattle are kept out at pasture.
To round off the original Bavarian delicacies you can also enjoy a refreshing beer from the family-owned Ayinger Brewery at Ayingers Inn. There are six beers on tap daily.
The Ayingers am Platzl is open daily from 11.00am to 01.00am. The kitchen is open from 11.00am to 11.30pm. You can reserve a table by ringing 089/23 703 666.